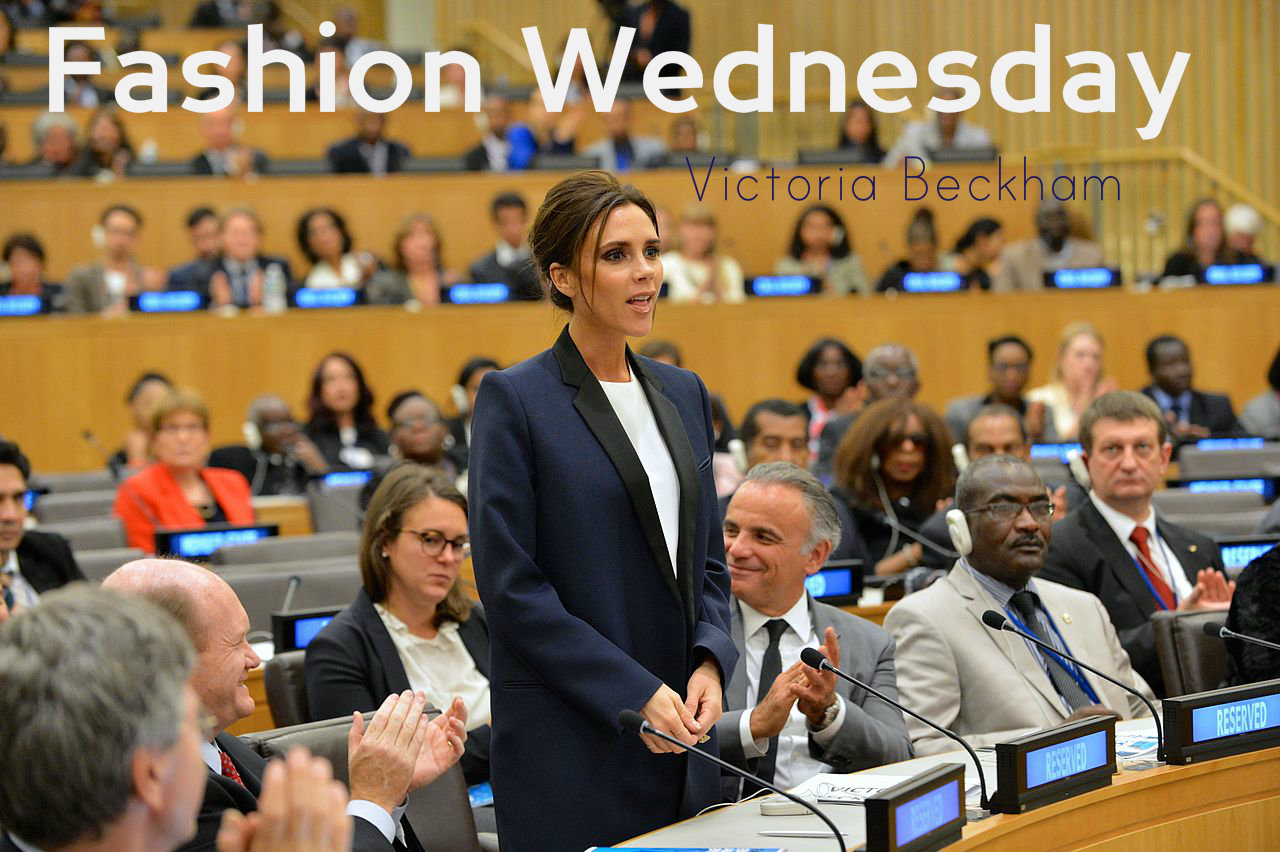 Op z'n Engels gezegd: she has come a long way. Victoria's carrière begon al goed dankzij de Spicegirls. Daarnaast is ze ook nog eens getrouwd met David Beckham, nou dan zit je er wel heel warmpjes bij. Desondanks heeft Victoria zich in de laatste jaren ontpopt tot een ware stijlicoon met een eigen kledinglijn. Haar huidige look is drastisch veranderd in vergelijking met haar look van vroeger, van trashy naar classy.
Victoria's stijl is vooral minimalistisch. Ook is ze voor mij de Queen of Black. Victoria kan als geen ander de kleur zwart ontzettend goed dragen, maar ook de combinatie van kledingstukken doet ze tot op de puntjes. Niet voor niets dat ze haar eigen kledinglijn heeft. Jammer dat haar kleding peperduur zijn, maar laten we dat ons niet weerhouden om zelf wat inspiratie op te doen.
Hieronder een aantal outfits die haar (voor mij) tot de Queen of Black maken

Yep, de Queen of Black draagt zelfs zwart op de catwalk van haar kledinglijn lancering!

Ook andere kleuren staan Victoria goed
Wat vind jij van Victoria's stijl? Zou jij het compleet overnemen of toch maar niet?
Leuk weetje: Victoria Beckham is Evia Longoria's bestie en ze zal ook de trouwjurk voor Eva ontwerpen.
All the above images are found through Pinterest. If there are any copyright images, I do apologize and will take it down immediately. These images are for inspirational use only

.